BVN is an architecture studio with origins in Australia. Our 90 year old heritage has allowed us to create a broad portfolio of built work internationally. We value design, diversity and innovation.
Projects on Woodsolutions
Grid View
List View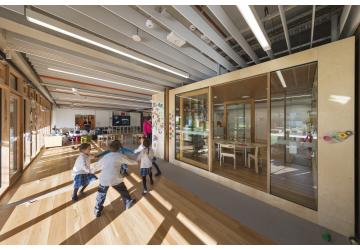 Flexible, Open Learning Spaces
This inspirational educational space provides flexible, open learning spaces to suit small children. The design boldly removes all fixed walls between three teaching spaces, connecting them by a central timber spine.
View this Case Study