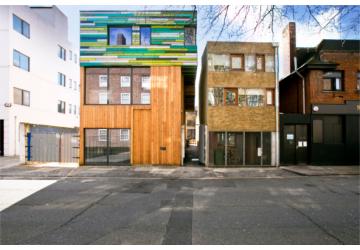 Colourful Take on a Studio Home
WoodBlock House demonstrates a genuine collaboration between architect and client, a chance for experimentation that resulted in domestic joy and a Spartan pleasure in every aspect of the finished product.
View this Case Study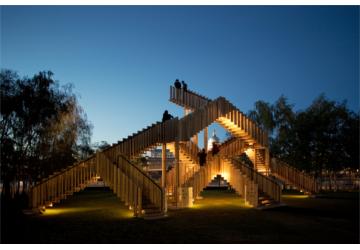 Endless Stair
Endless Stair demonstrates the unique structural properties of cross-laminated timber. Devised through modular design, it can be endlessly reconfigured for different sites and contexts.
View this Case Study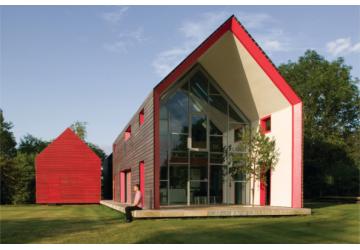 Sliding House - A family home in Suffolk with a mobile roof on tracks
A linear building of apparent simplicity, the house is sliced into three programmes. A mobile enclosure traverses the site, creating variations of living and views.
View this Case Study