Edgearchitecture was formed to advance design solutions in the north of Australia towards archieving environmentally sustainable architecture.
Our experience and expertise in architecture, project management, and planning has been developed over the last 30 years and practiced within Australia and South East Asia. Edgearchitecture has the experience, contacts, technical skills, and resources to provide the best available advice and solutions to development projects.
Projects on Woodsolutions
Grid View
List View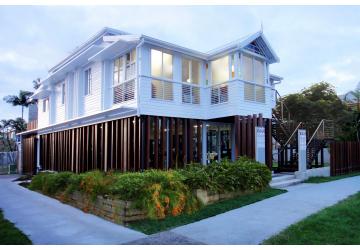 Grounded in Preservation
A renovation project for an architecture and pilates studio is grounded in preservation, while providing a modern context to original house. The property, constructed in 1800, has been reinvigorated to showcase the resilience of timber through time.
View this Case Study