WoodSolutions sponsors Frame Australia 2016 - May 23
Australia's only conference and exhibition dedicated to timber building design and construction, and the manufacture of prefabricated timber and engineered wood systems.
This year Frame will also be covering the timber-related changes to the National Construction Code.
---
Frame Australia 2016 - a must-attend event for anyone interested in taking advantage of the 'taller timber' changes to the building code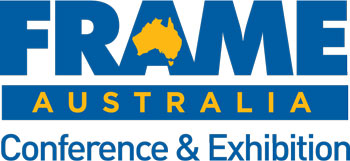 WoodSolutions will continue their role as exclusive "Principal Supporter" for this year's Frame Australia Conference, to encourage awareness of the latest developments in timber and wood construction systems for residential and commercial construction.
The Frame 2016 one day event titled 'Building construction with prefabricated timber and engineered wood' will be held on Monday 23 May, 2016 at Park Hyatt Melbourne, with delegate attendance from the complete spectrum of building design and construction, and timber prefabricated building systems.
Eileen Newbury, Marketing and Communications Manager for Forest and Wood Products Australia (FWPA) and the WoodSolutions Program said "WoodSolutions is pleased to be associated with the Frame event to assist in expanding awareness of new timber building systems emerging in Australia, for the benefit of all designers and specifiers".
Conference topics will cover design implementation for the new increased height in timber multi-residential and commercial buildings, along with engineering solutions with timber and wood building systems, and how to achieve the benefits of faster construction, lower costs, improved safety and sustainability.
Eileen added "WoodSolutions is a significant resource for design and building professionals in providing access to a vast database and latest information on timber products and technical data to assist in specification.
"We produce a comprehensive range of Technical Guides for timber and wood product design, specification and use, with all publications readily available on-line at the WoodSolutions website.
"With the current update to the National Construction Code prescriptive performance/ deemed to satisfy provisions for timber building height up to 25 metres in Class 2, 3 and 5, WoodSolutions will soon be issuing new Technical Guides for mid-rise construction to assist designers and builders to specify timber and wood construction up to an effective height of 8 storeys.
Eileen concluded "WoodSolutions is supported by FWPA to generate information for specifiers on timber and wood, and Frame 2016 will assist in greater understanding of the potential in multi-residential and commercial developments"
For more information and to register your interest in Frame 2016 visit www.frameaustralia.com