Code changes in Canada see immediate results
A soon-to-be completed project in Ontario will be the first of many to take advantage of recent building code changes that encourage timber construction in multi-residential structures.
---
A soon-to-be-commenced building project in Toronto, Ontario will be the first to take advantage of changes to the building code that allow for wood-framed buildings to be built up to a height of six stories, two more than previously permitted.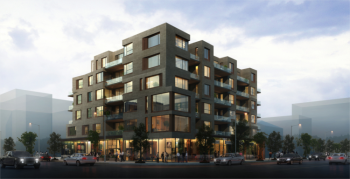 The City of Toronto is seeing the results of changes to the building code in Ontario, with Quadrangle Architects in the pre-construction stages of a six-storey wood-frame residential building. The province of Ontario hopes to encourage builders, architects and investors to consider using wood as a viable structural material in place of concrete and steel.
Australia has recently seen similar codes changes be approved which increased the height limit on wood-framed and mass timber residential structures from three to approximately eight stories without needing an Alternative Solution.
This specific project, named Heartwood the Beach, will be located just east of Toronto's downtown area in a quiet suburb surrounded by a number of beaches. It will use CLT (cross-laminated timber) and glulam as structural materials, a large portion of which will be prefabricated.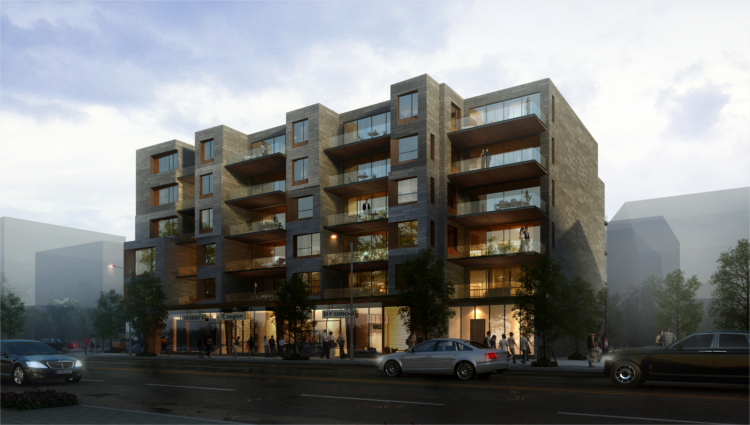 The choice of architect was obvious for the developers, Fieldgate Urban and Hullmark Developments, as Quadrangle Architects have been industry leaders in midrise developments for many years, along with being vocal advocates for the increased use of timber in larger residential projects.
The response to the Canadian code changes has been remarably positive and has seen many projects turn to mass timber or timber-framed structural solutions, similarly to Heartwood the Beach. The code changes are designed to encourage the use of timber in multi-residential buildings to support the timber industry in Canada and to reduce the environmental impact of the construction industry.