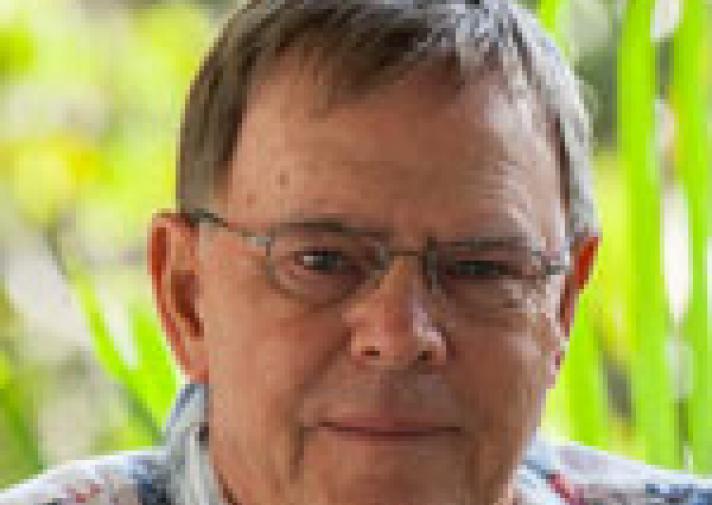 Is there a global furniture craft crisis?
The craft - or is it art? - of furniture making has been with us since someone discovered it was more comfortable to sit on sticks placed between two rocks than the bare rock itself. In this article Tony Neilson looks at creativity and the work of renowned US furniture maker John Kelly.
---
THE GLOBAL CRAFT CRISIS
'We are not making stuff properly anymore'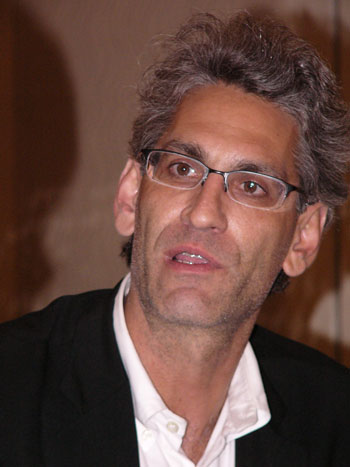 John Kelly – fears that in 20 years nobody will be able to make anything
I have to acknowledge that it was heartthrob Brad Pitt who triggered the idea for this blog when I recently read his description of good furniture design as "complete architecture on a minor scale." (Wouldn't have thought it was his forte, but there you go.)
His clever analogy reminded me that many of the best international furniture designers I've encountered as a journalist and magazine publisher were indeed either architects in a previous life, or had had some form of architectural training.
One such artisan of my acquaintance is John Kelly – the Anthony Bourdain look-alike founder of New York-based John Kelly Furniture (JKF), and often referred to as the Frank Lloyd Wright of furniture design.
The Kisho dining table is museum quality, not a project for pop culture. Photo: John Kelly
My first encounter with Kelly was at a conference in Shenzhen, China in 2007 where he was sharing his 'secrets' about adding perceived value to the design and manufacturing process. ('They'll knock my stuff off sooner or later, so I might as well help them make it look good,' was the gist of his rationale for being there.)
Little yellow wedges on the sides of each chair hold everything together. Photo: John Kelly
We met again at a furniture show in Singapore where he was displaying his latest work – a remarkable timber dining set marketed as the Kisho series, with a US$100,000 price tag. It was collaboratively produced with the legendary Japanese master carpenter/designer Chuzo Tozawa.
Kisho series sideboard – the wood is German oak, buried, smoked and kiln dried. Photo: John Kelly
And here's the real point of this piece: they did this stunningly beautiful work (only 10 Kisho sets ever made) and priced it almost beyond reach as a kind of perverse protest about the disappearance of craftsmen.
Tozawa-san is the founder of Hinoki Kogei – Japan's leading woodwork factory, renowned for its artisanal approach to furniture design, and for its regular collaboration with designers from other cultures. Kelly believes Tozawa is a living master – capable of making things that would be impossible for others to make.
"He challenged me to design something that was impossible to make. Any time in your life you are confronted by an opportunity like that, you take it seriously."
As they came to know each other, they realised they shared concerns that certain parts of their culture and traditions were in a crisis situation and disappearing – not least woodworking!
"This has been brought on by the downward spiral of the furniture industry, where price is the only measure," Kelly told me at the time. "And the trend seems bottomless – it just keeps going down, so we make less and less … We don't even make things out of wood anymore; we print wood grain on paper and can sell more of that because it is more homogeneous and uniform than wood. If we are not even going to use wood in certain instances, how are we going to ensure the survival of woodwork?
"Our fear is that in 20 years, there will be nobody able to make anything. There won't be any real craftsmen left. You can see this already in the UK and America, and now it is happening everywhere; we are just not making stuff properly anymore."
For Tozawa, the collaboration with Kelly, and others since, is part of a crusade to call attention to what he calls the 'global craft crisis'. "By doing something incredibly difficult, Mr Tozawa has given the final part of his life to try to prove that you can make anything out of wood. He wants to prove to the world that there is a significance in carrying on the tradition of craft," says Kelly.
By Tony Neilson – former publishing editor of timber+DESIGN magazine