Raf Nathan speaks at Furnitex 2016
WoodSolutions is proud to be a sponsor of FURNITEX & design, the only Australian furniture and furnishing show – for the industry, by the industry.
The 2016 BRISBANE show will focus on what's new in Australia, global trends and industry innovators.
---
Raf Nathan - Floor Talk at Furnitex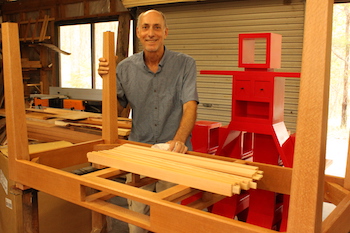 Raf Nathan at work
Visit Raf's website
Visit the Furnitex website
Meet Raf.....
Raf has been making furniture professionally for thirty-two years. Along with Linda Nathan, he started the Working with Wood Shows, then transitioned to the magazine Australian Wood Review. He now makes designs furniture at his bushland workshop, writes for AWR, and is a part of the new Brisbane furniture group, Makers and Designers (MADE).
His current work consists of furniture, boxes, accessories and objects. In addition, he has also had the opportunity to design and develop various tools made from brass and wood.
Raf Nathan is an accredited member of the Studio Woodworkers Australia.
Join Raf for a talk on the joy of working with wood, the ideation and creation process. At the end of the 30-minute talk, audience members will be able to ask questions.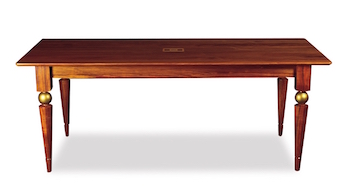 Table by Raf Nathan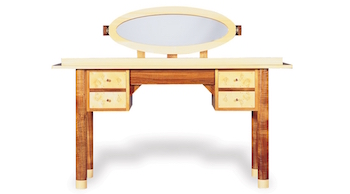 Dressing Table by Raf Nathan