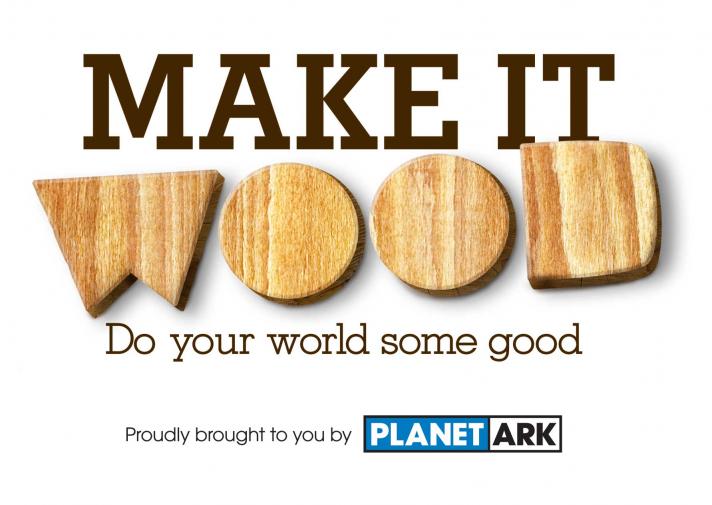 Blog One UK Field Tour
Chris Philpot, Planet Ark's Make It Wood campaign manager, reports from day one of the WoodSolutions UK Field tour.
---
Day one of Make It Wood's travels on the WoodSolutions UK tour began today with a morning of contrasting elements – a 14th century aged oak hammerhead ceiling in Westminster Hall vs architect Hugh Strange's unique cross laminated timber (CLT) home in Deptford.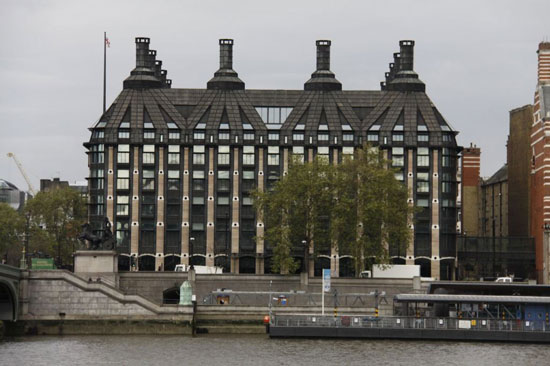 Portcullis House (above) has one of the most complex timber roof structures in Europe.  It houses accommodation for 210 Members of Parliament and was completed in 2000.  Originally the atrium roof was conceived as a steel structure but the architects chose a traditional material to reflect the character of the nearby Palace of Westminster.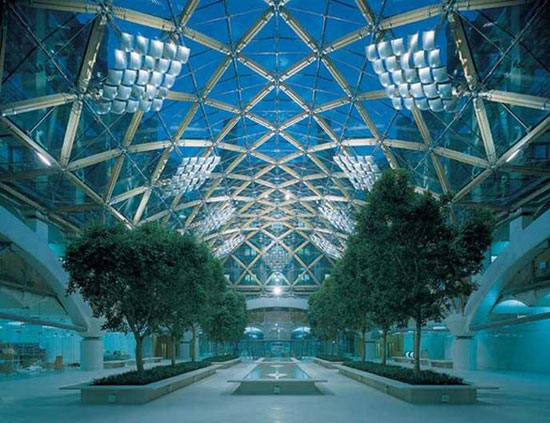 Image courtesy of Hopkins Architects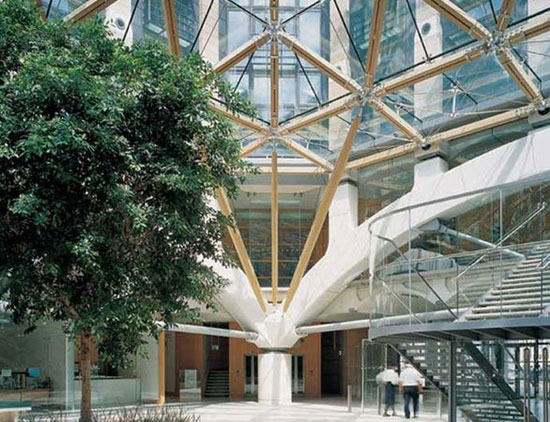 Image courtesy of Hopkins Architects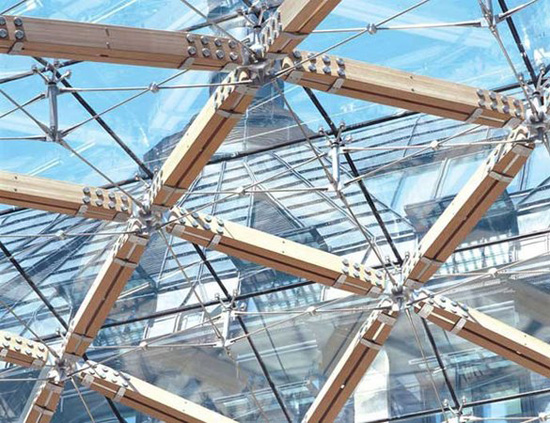 Image courtesy of Hopkins Architects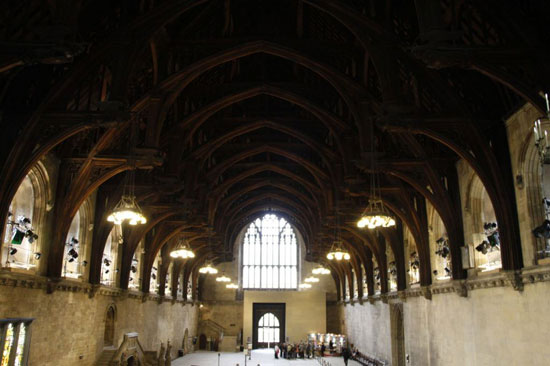 In Westminster Hall (above) oak is used extensively in the hammer beam roof.  Built in 1399 it has been storing carbon since before the industrial revolution.  The wood supports were prefabricated in Ham, Surrey and brought up the river by barge.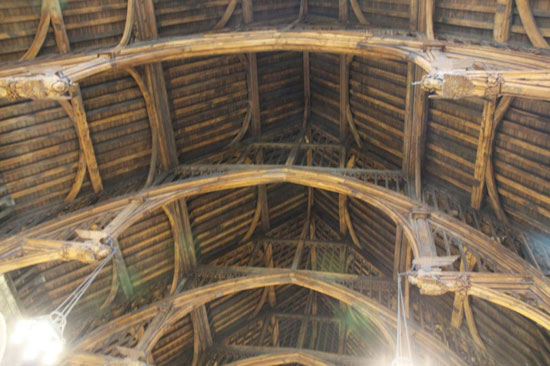 Architect Hugh Strange's house (below) in Deptford contrasts markedly to Westminster Hall.  The solid timber panels were fabricated in a Swiss factory and driven to London before being erected on site in only two days. The windows, doors and internal fit-out are of FSC certified tropical hardwood from Nicaragua, felled by a hurricane, and transported to the site in a container.  Hugh Strange describes his home as 'part of the architecture is making something quite cheap look very grand.'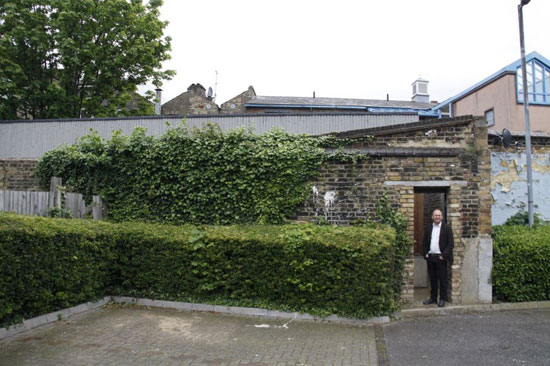 Educating Shakespeare – an afternoon of touring the reconstructed Shakespearean theatre, Southbank University and Kingsdale School in Dulwich all of which show off prime examples of timber frames, plywood and cross laminate timber.
The Globe Theatre (below) is the first timber frame building in London since the Great Fire of 1666.  The reconstructed Globe, which opened in 1997, stands only 200 yards from the original site. Techniques used in the reconstruction of the theatre were painstakingly accurate. The building is a 'authentic' 16th century timber-framed building – no structural steel was used.  'Green' oak was cut and fashioned according to 16th-century practice and assembled in two-dimensional bays on the Bankside site.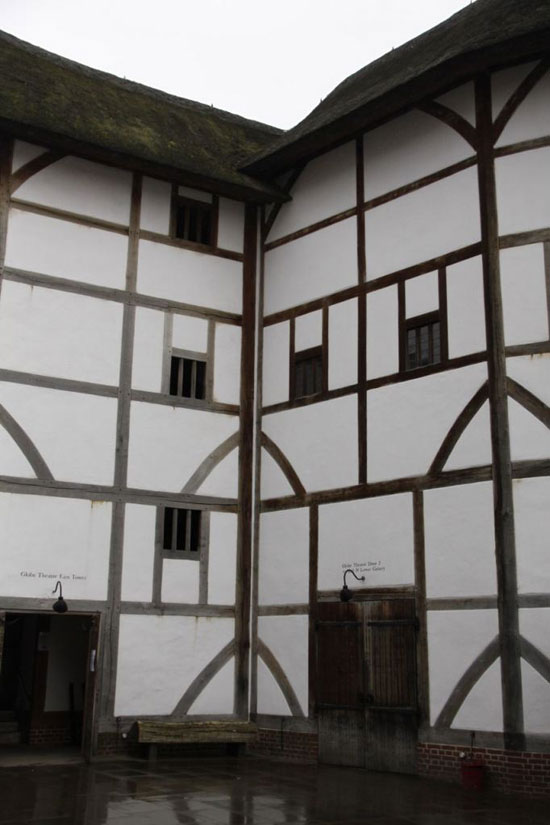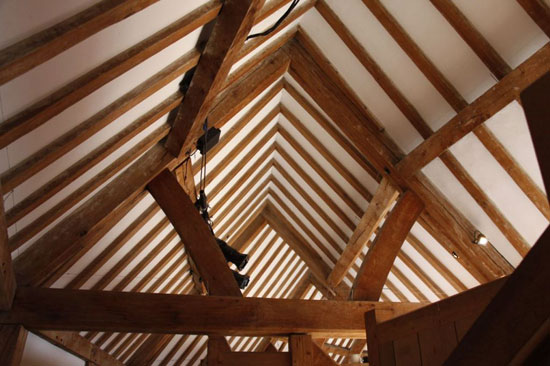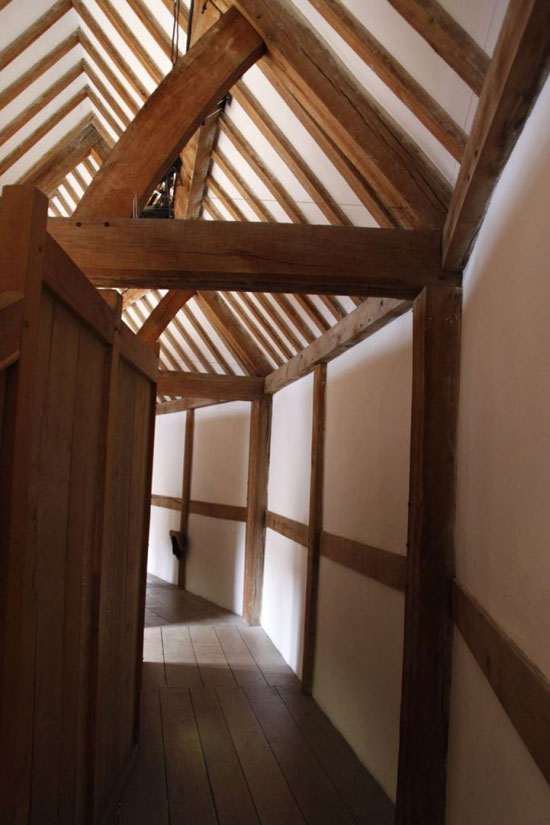 Southbank University (below) is an excellent example of plywood or laminated veneer lumber.  The glazed curtain wall is 33.4m high and 30.1m wide.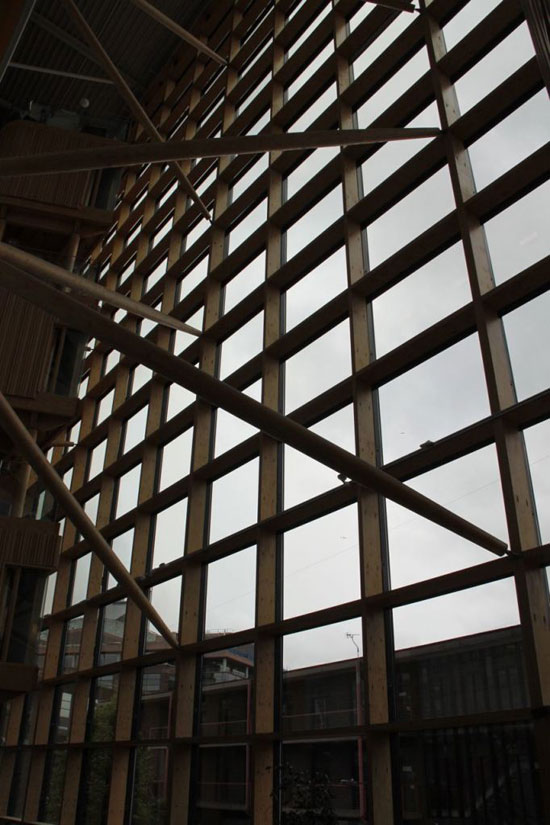 The stairs at Southbank University are profiled laminated plywood.  The detail can be clearly seen in the photo below.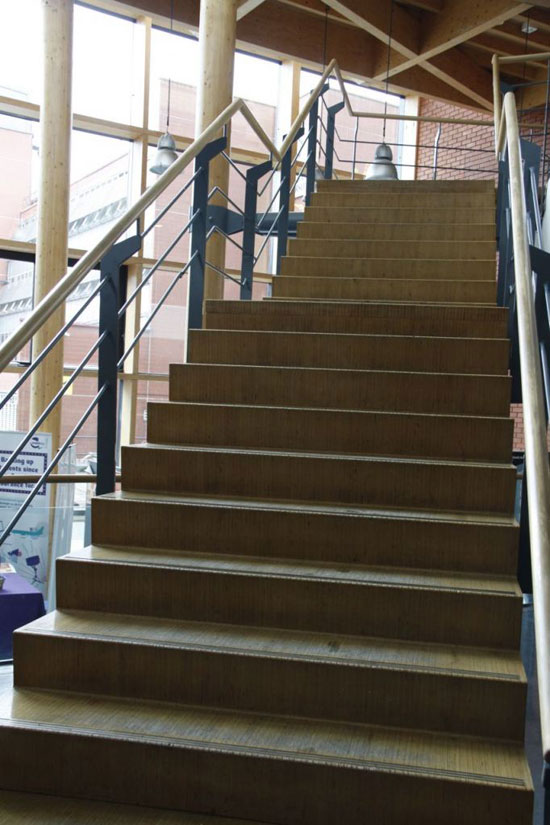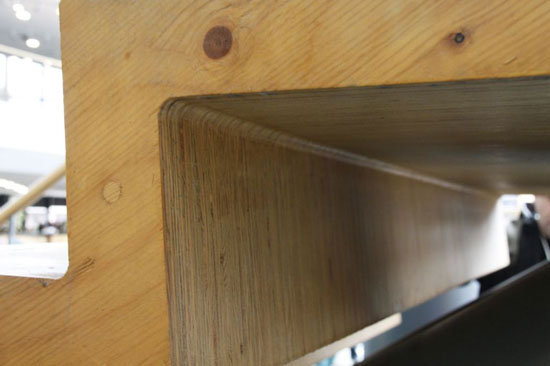 Kingsdale School, Dulwich (below) – the sports hall was the first building in the UK to have been built from cross laminated timber (CLT).  Children have found the 'aesthetics stunning', to provide a 'calming feel', 'uplifting'.  The architect was asked to transform the culture of the school and rebuiling in CLT was one initiative.  The aim was to prove that it would work better than with concrete or steel.  Since the development works in 2005 the school has seen an improvement in learning.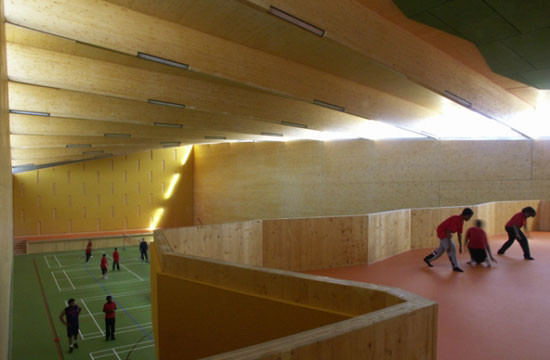 Image courtesy of the architects