►WoodSolutions Webinar | The Evolution of Mass Timber Office Design – Overall Winner of Australian Timber Design Award -- International House and Daramu House
Tuesday, January 19, 2021 - 11:00
---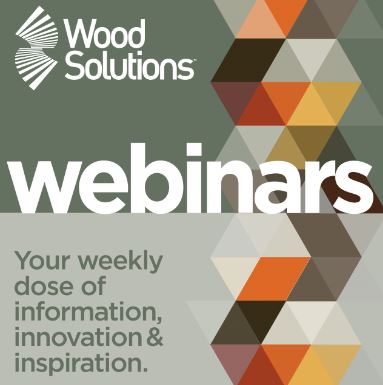 Description
Two mass timber building sitting side beside each other have the same height, width, similar length, and built with the same material, but different. The journey of design from International House to Damaru House maps the growth in knowledge of the Australian mass timber office building. This presentation investigates the design of both buildings, focussing what has changed between the buildings, and the reason that has caused this change. 
To be presented by the key individuals behind both of the buildings, the project's architect - Jonathan Evans from Tzannes - and Lendlease's Design project manager - Jeremey Thompson.
Speakers
Jonathan Evans
Director Tzannes
Jonathan is Director and Design Lead of the Sydney architectural practice Tzannes since 1998 and seeks to develop new technologies and foster innovation in the design and construction of our urban built environment to achieve net-zero carbon emissions.
With a keen interest in utilizing the benefits of prefabricated mass timber technology supplementing strong passive design strategies, he aims to achieve enduring and inherently sustainable buildings.
Jeremy Thompson
Design Project Manager - Lendlease
Jeremy was the Senior Project Manager on Lendlease's International and Damaru House at Barangaroo, Australia's first engineered timber office building.
He has more than 20 years' construction industry experience and has established a significant track record in the delivery of milestone projects.
---
Catch up on what you have missed! We record every webinar. 

---
By registering for this free WoodSolutions webinar you agree to having your details added to the WoodSolutions database. They will not be sold or shared with any other organisation. You can read the WoodSolutions privacy policy here: https://www.woodsolutions.com.au/page/privacy-policy.

After you have been added to the WoodSolutions database, you will receive an email asking you to confirm your registration and set a password. Should you wish, you can opt out at this stage.

As a registered user you will be able to download WoodSolutions technical design guides, fire test reports, other publications, view recordings of past webinars