TRANSFORM (Breakouts)
Monday, March 22, 2021 - 10:00

to

Wednesday, March 31, 2021 - 11:45
---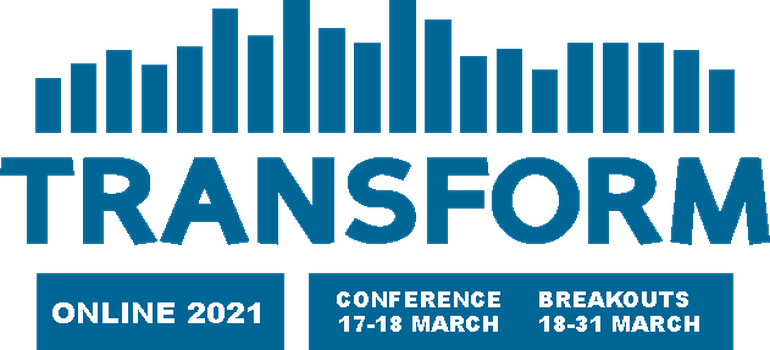 The future of placemaking - what does urban design need to look like?
Breakouts
Mon, Mar 22, 10:00 AM - 11:45 AM
2020 has proved how vital access to parks and free open spaces are to people. Urban planning has already been concentrating on creating better places for citizens, but how has the recent unprecedented events challenged placemaking practices and what will it look like in the years to come. In this session we will look at lessons learnt and how we will to plan for the future. Join our experts to see how we incorporate cultural and social inclusions and strengthen connectivity and innovations for healthy and strong communities.
Tackling upfront carbon
Breakouts
Tue, Mar 23, 09:30 AM - 11:15 AM
We all know that upfront carbon in the next thing to tackle in order to achieve Net Zero targets by 2030, but the question is how we do it. This session will focus on assessing and managing embodied carbon in buildings, as well as on methodology of calculating embodied carbon in building systems and products.
Bringing nature to the forefront
Breakouts
Wed, Mar 24, 10:00 AM - 11:30 AM
In this session we will explore how the built environment can support and protect the ecosystem & what are the biggest challenges and opportunities in moving the Australian built environment nature positive? The session will include introduction to the SBT for Nature process and current work underway for cities and companies, learn about practical first steps to measuring the nature footprint of your building as well as the role of nature-based solutions in SBT for climate and nature. You'll also hear about one of the world's most densely forested vertical gardens, Urban Forest's ambition is to be the world's greenest residential building. It joins a new movement that sees architects bringing greenery, biodiversity, oxygen, and mental health benefits back to high-density city living.
Making circular economy real
Breakouts
Thu, Mar 25, 10:00 AM - 11:45 AM
In this session we will explore the potential for shifting the construction sector from the outer loops to the inner loops of the circular economy. We'll bring in examples of how the shift is being delivered, we'll hear from circular economy practitioners discussing practical examples of circular economy in action and the opportunities for the built sector.
Improving building performance
Breakouts
Mon, Mar 29, 10:00 AM - 11:45 AM
High performance buildings are an integral part of the journey to net zero. But how do we build these in practice and what features of improved building performance are most critical to address? In this interactive session, hear from our experts as we explore innovations in building envelop design, shading, air tightness and thermal bridging. Take part in discussions and bring your questions to our experts.
Data in the built environment
Breakouts
Tue, Mar 30, 10:00 AM - 11:30 AM
New business models and emerging technologies including IoT and AI are driving the need for data and analytics to be in the core of the business. Using practical case studies, we will explore the use and application of data in the built environment, examine what it's being done with that data to measure and impact our cities and how data can help us to design better communities. You will learn how to integrate data for effective decision making and how real time interactive visualizations identifies actionable tasks. Explore efficiency management, automation and predictive maintenance and more.
Renewables & shaping our energy landscape
Breakouts
Wed, Mar 31, 10:00 AM - 11:45 AM
In this session we will look at a comprehensive picture of renewable energy developments and their impact upon the built environment. Through practical case studies, learn how the landscape for renewables is changing and explore the best technologies to provide savings. Our experts will explore differing ways to purchase renewables, and how to work with existing buildings. From pilot projects to battery storage and connectivity to the grid, we will look at how broader policy changes are paving the way to cleaner energy systems.