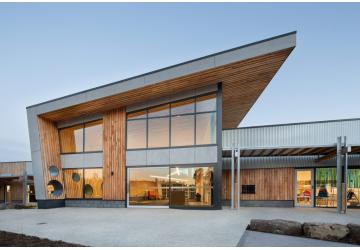 Austins Ferry Early Learning Centre
A new extension to an existing primary school nestles into a secluded bushland site.
View this Case Study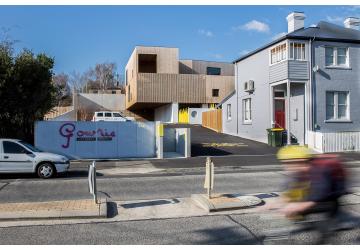 Calm & Playful
This project uses natural materials where possible to create a natural and welcoming environment. Lively elements like painted joinery and the stacked, jenga-like storeys contribute to a calm, non-institutional and playful space.
View this Case Study