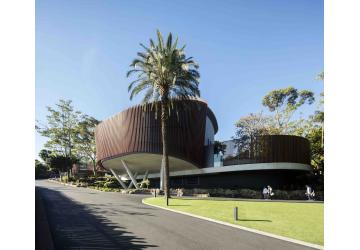 A Multi-Sensory Attraction in Timber
Using raw materials to enhance and celebrate Taronga Zoo's unique character, this immersive multi-sensory visitor attraction embraces its unique site.
View this Case Study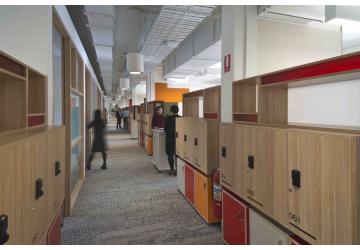 A Warm, Welcoming Staff Environment
This project breaks away from the conventions of a typical office fitout, creating communal studios that become team households. The blurred boundaries, vibrant colour palette and use of timber encourage a contemporary way of working.
View this Case Study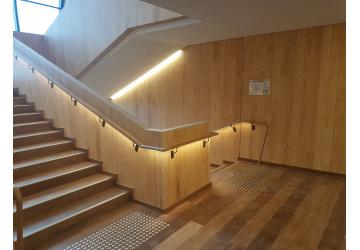 Monash Business School
An innovative three-storey CLT addition to the prestigious Monash Business School in Caulfield, Victoria.
View this Case Study