Creative and innovative Engineers and Consultants to developers and the construction industry for over 40 years.
Delivering innovative, practical and economical design solution and services to ensure the best outcomes for our clients.
Projects on Woodsolutions
Grid View
List View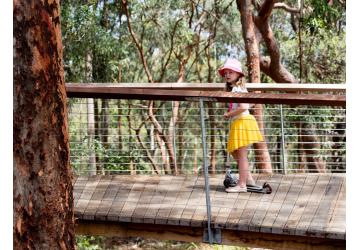 Modern Living on an Ancient Landscape
This project responds to the bushland setting, while connecting the various spaces of the landscape. The spaces adapt to the existing topography, protecting and enhancing the site character. The feature timber boardwalk weaves through the existing trees, outdoor dining facilities, a community garden, active play zones and seating areas.
View this Case Study