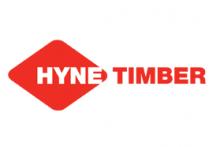 Hyne Timber
Wholesale Timber Manufacturer- Proudly Australian Since 1882
Hyne Timber manufactures and distributes a large volume of industrial, structural and engineered timber products. It has state of the art production facilities in Queensland and New South Wales as well as distribution centres across the eastern coast of Australia.

Hyne Timber is Australias largest privately owned timber producer, with state of the art mills manufacturing a diverse range of timber products for the building and construction industry. In operation since 1882, Hyne has continued to innovate its products to meet the demands of today's building environment. Its range of industrial, structural and engineered timber products include our termite resistant treated timbers T2 Blue, T2 Red and T3 Green that are guaranteed against termite damage and are made from Australian plantation pine.

Hyne Timber are experts in Glulam timber and can help you design, fabricate and construct with this incredibly versatile, strong and sustainable product. The Glue Laminated Timber range includes Hyne Beam 17, 18 , 21 and LGL. This range of softwood and hardwood glue laminated beams has been developed to cover almost any kind of structural application, indoor or outdoor, straight or curved and particularly in high load and long span applications where performance is critical.
160 Kent Street Maryborough QLD 4650

Responsible wood

FSC

IS0 9000

PEFC