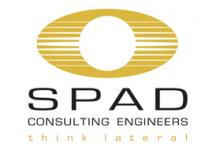 SPAD Consulting Engineers
SPAD Consulting Engineers are structural engineers whose motto is to 'think lateral'.
SPAD provides structural engineering solutions by following the motto 'think lateral'. We deliver unique design solutions that maximise efficiency and meet your objectives. We service the residential, commercial and community sectors.

SPAD Consulting is a structural and civil engineering fim with over sixty years of collective experience. We can be relied upon for:
Professional and courteous service
Innovative and cost-effective design solutions
Quality drawings with prompt and timely delivery
Continued support and consultation during construction

We pride ourselves in working closely with clients, their architects, project managers and builders to face the challenges of structural issues with creativity and simplicity.
Suite 1, Level 2 114 Pyrmont Bridge Road Annandale NSW 2038
Business Type
Manufacturer
Retail
Services
Service Categories
Advice & consultancy
Inspections & testing
Other
Structural engineering
Services
<p>Structural engineering</p><ul><li>Structural drawings and specifications for residential, commercial, industrial and community buildings</li><li>Engineering reports, certificates and design verification relating to structural advice for new construction and renovations</li><li>Design of footbridges and retaining walls</li><li>Innovative steel design</li><li>Design for remedial works, e.g. cracked walls, footing problems</li><li>Certification of solar panel frames</li><li>Design and certification of street furniture, light posts, flag poles, etc</li></ul>