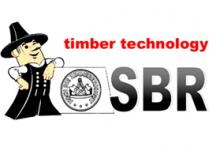 Sustainable Building Resources Pty Ltd
Design, materials and construction for a sustainable future
SBR offers Mass Timber solutions balancing environmental, social and financial objectives towards a toxin-free and carbon-neutral future. German trained development specialists with a comprehensive mix of knowledge and experience in timber construction focus on the needs of our clients.

Mass Timber construction: - General consulting - Design - Structural engineering - Fire engineering - Acoustic engineering - Connection design - Element optimisation - Shop drawing for CNC manufacture - Supply of CNC manufactured glulam & cross laminated timber structures - Supply of Siga membranes and sealing tape - Supply of wood fibre insulation systems Contact us for a free initial consultation
WE CONSULT AUSTRALIA WIDE
SBR works with the world leading independent mass timber engineers to offer you the best options for your project at any given time.

SBR sources from some of the biggest European manufacturers of cross-laminated timber, glulam and most innovative timber connection developers.

All elements have DE/EN/EU technical approval.
With an extensive range of sustainable products available, our specialist engineers and designers will help you find the most appropriate solutions for your project.
Po Box 35 Macclesfield SA 5053
Business Type
Services
Wholesale/Trade sales
Service Categories
Advice & consultancy
Architecture & design
Engineered timber fabrication
Fire safety engineer
Structural engineering
Timber connections
Services
<p>The following are the websites for Sustainable Building Resources Pty Ltd<br><a href="http://www.glulam.com.au" target="_blank">http://www.glulam.com.au</a><br><a href="http://www.crosslamtimber.com.au">http://www.crosslamtimber.com.au</a></p><p>&nbsp;</p><p>We supply Gutex timber <g class="gr_ gr_7 gr-alert gr_spell gr_run_anim ContextualSpelling multiReplace" data-gr-id="7" id="7">fibre</g> insulation</p>