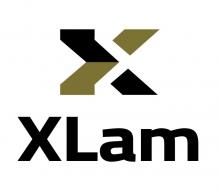 XLam
Australasia's only manufacturer of CLT in Australia and New Zealand
XLam provide design, manufacturing and off-site solutions for cross laminated timber projects. XLam can supply all engineering requirements for the entire project. XLam will also supply all structural elements for the project including steelwork, glulam and LVL. Through our off-site solutions team all fixings, transport, membrane, installation and purlins can also be installed to the CLT panels prior to departure. Our installation team can also execute any on-site requirements.
Business Type
Service Categories
Advice & consultancy
Architecture & design
Building construction
Carpentry
Coatings & treatments
Engineered timber fabrication
Structural engineering
Woodcraft
Services
Xlam provide design, supply, added value and installation services for all off-site fabrication projects.