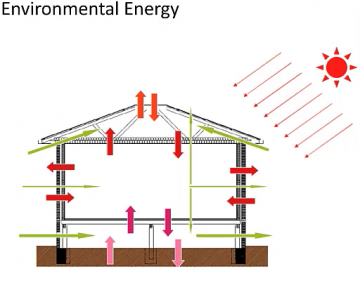 Submitted by

100content@gmail.com

on Fri, 05/03/2021 - 15:08
What is the 'Best Practice for Energy Efficient & Healthy Buildings'? Well, it's not a simple answer. Reducing the amount of energy used to heat or cool our homes is a must, whether it be related to star ratings, human health, or energy poverty. The big challenge is how to better insulate and seal up our homes, whilst ensuring the long-term durability and healthy interior environment are not compromised. Depending on where the building is constructed in Australia, it is critically important that the right building systems are used for adequate water vapour diffusion and mould mitigation. The presentation covers the importance of energy efficiency, water vapour diffusion, how to minimise condensation impacts, and how to achieve the best outcomes in the different Australian climatic zones for 6 and 7 Star Energy Efficiency requirements. Presenter: Dr Mark Dewsbury Mark is an architectural designer, post-doctoral researcher, and senior lecturer at the University of Tasmania. He is passionate about sustainable design of commercial and residential buildings, an interest he has been pursuing for more than 30 years. Mark's research has focused on methods of building to improve the construction and thermal performance of Australian housing, improvement of NatHERS related building simulation programs, the use of mass-timber products as thermal mass, and very importantly the investigation of condensation risks in contemporary building systems in Australian cool and temperate climates.
Series
Free webinars, every second Tuesday at 11am AEDT