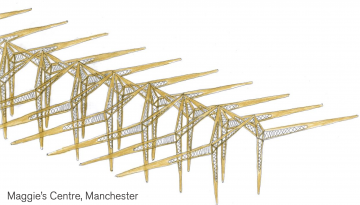 Submitted by

100content@gmail.com

on Tue, 12/05/2020 - 11:59
Presented by Richard Maddock, Foster and Partners, the second webinar discussed the design of recent Foster + Partners timber projects. This included the integration of structural concepts into the design process, the use of parametric design, and using digital fabrication in timber construction. Richard also talked about research into the internal structure of bone and creating more efficient space frames.
The presentation is not available, however a selection of the slides used are available for download.
Series
Free webinars, every second Tuesday at 11am AEDT