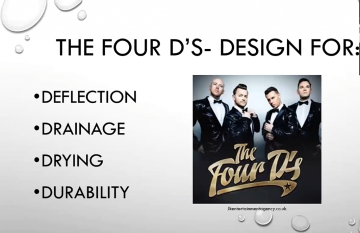 Submitted by

100content@gmail.com

on Wed, 24/06/2020 - 14:29
Wood is our most renewable construction material, but it is susceptible to degradation by a variety of living and non-living agents under suitable conditions. The most important factor in deterioration is water which is why buildings are designed to exclude it or, where that is not possible, use preservative treated wood.
Professor Jeffrey Morrell discusses the requirements for wood degradation, some of the organisms involved and then talks about methods for preventing wood degradation.
Series
Free webinars, every second Tuesday at 11am AEDT