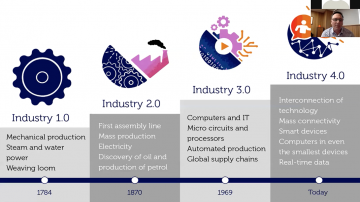 Submitted by

100content@gmail.com

on Thu, 18/06/2020 - 15:01
Economically, the building industry contributes 13% of GDP and employs over 1.4 million Australians, however, the sector desperately needs to modernise due to rising costs and stagnating productivity.
Through deep collaboration and technologies of the 4th industrial age, a new exploration is underway using innovative advanced technologies, digital design, prefabricated systems, off-site construction and ecological sustainability, to catapult the building industry into an efficient and connected customer-centric future.
Respected industry advocate, Professor Paul Kremer, explains where this all heading and how timber will be a key product in this exciting new transformation.
Series
Free webinars, every second Tuesday at 11am AEDT