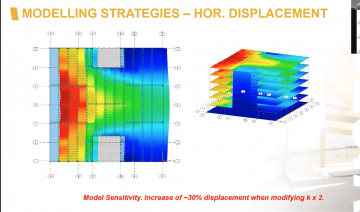 Submitted by

100content@gmail.com

on Tue, 09/06/2020 - 11:34
Robustness is vital to ensure that the building remains safe after unexpected events.
This webinar examined two important structural engineering topics: the design of diaphragms and the considerations of robustness. Diaphragms are the roof, floor or other system transferring lateral forces applied to the vertical elements.
Jeremy Church from Vistek looks at the type of floor joints in CLT structures, models methods and strategies and the factors that influence performance.
Nathan Benbow from Vistek discusses loading requirements, residential panelised structures, commercial post and beam and connection detailing.
Series
Free webinars, every second Tuesday at 11am AEDT