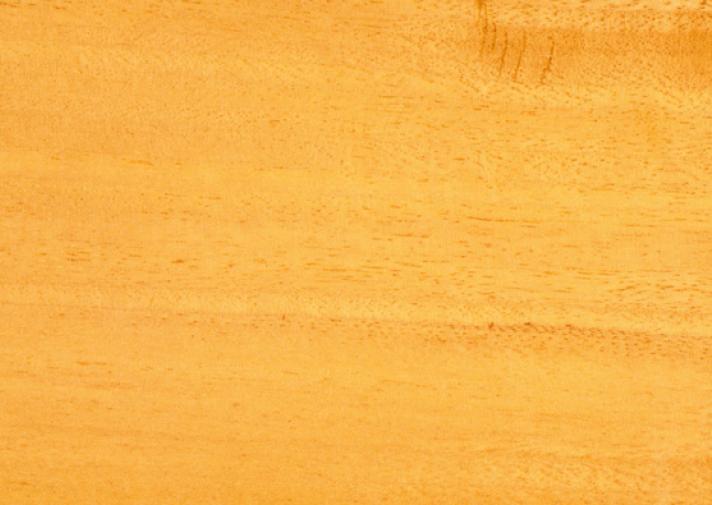 Gum, Yellow
Blue Gum, White Ironbark, South Australian Blue Gum, Large Fruited Blue Gum, Water Gum
Yellow gum is a medium sized native Australian hardwood valued for its toughness and durability. It is an ideal choice for heavy construction.
Yellow gum or Eucalyptus leucoxylon is a medium sized hardwood that grows to about twenty metres in height. It is difficult to describe yellow gum as a single tree type, as there are many different sub-species, each with its own appearance and habitat. In general, trees of this species are noted for their long flowering period and attractive bark, which is dark and fibrous at the base of the trunk. The remainder of the trunk is smooth, grey, mottled yellow or white and bluish-grey on the upper trunk and branches.
The overall species has a native range extending from southern NSW through central and western Victoria into most of South Australia, including Kangaroo Island. Yellow gum is suited to most areas except the tropics and adapts to most soils. It is drought and frost tolerant, and moderately fast growing. It also tolerates smog.
Yellow gum timbers are prized for their hardness, durability and impressive structural properties. Its vast range and availability make it an appealing choice for those requiring timber for heavy construction purposes. Common uses include heavy construction as posts, wharfage, bridgework, sleepers and fencing.
The timber is also termite resistant, although the sapwood is prone to lyctid borer. Workability is sacrificed for durability, as the timber is extremely dense and heavy. For this reason, it is not well suited to cabinetry.
Yellow gum timber ranges in colour from yellow to pale brown. Grain is interlocked with a moderately coarse texture and often produces an attractive fiddleback figure.
Yellow gum is often used in gardening as a screen, for windbreaks, and for displays of long-lasting, attractive flowers. It can be used to produce fine honey.
Appearance
The heartwood of the yellow gum is, as its name suggests, yellow to pale brown in colour. It is common for the heartwood to exhibit pink and yellow tints around features. Sapwood is slightly paler and easily distinguished from the heartwood.
Due to the high density of this moderately fast growing timber, yellow gum features an interlocked grain and a somewhat coarse texture. It often produces an attractive fiddleback figure.
Common Applications
Yellow gum timbers are prized for being hard, strong and very durable. This is an ideal timber for structural engineering purposes, including fencing and building. Timber of the Eucalyptus leucoxylon is used for sleepers and poles and is well suited to heavy construction such as wharfage and bridgework.
Yellow gum timber is also ideal for use as fuel as it burns with few sparks and makes excellent coals. However, its density and hardness make it very difficult to split, and it is also tough to ignite.
Common Form
Sawn
Workability
Yellow gum is a very heavy, durable timber. It has a high rating in all classifications. Timber of this species dries to about 1000kgs/m3 (66lbs/ft3). The in-ground durability of Yellow gum timber is class 2, as is its above ground durability. Yellow gum heartwood is resistant to termites, but its sapwood is susceptible to lyctid borer.
When timbers are as hard and heavy as yellow gum, they are very hard to work. Cutter angles on planes need to be reduced. Pre-boring for fixings is considered mandatory. The timber can be glued, but it is best to do this immediately after dressing. It sands and polishes to a superb finish and accepts preservative impregnation.
Origin of Timber
Readily Available
Availability - Further Information
Yellow gum has limited availability in western Victoria extending into southern South Australia.
Availability - Further Information
Shrinkage
| | | | | | |
| --- | --- | --- | --- | --- | --- |
| | Very Low | Low | Medium | High | Very High |
| | | | | | |
| Tangential : | | | | | |
| Radial: | | | | | |
| Unit Movement Tangential: | | | | | |
| Unit Movement Radial: | | | | | |
Strength Group
Very High

High

Reasonably High

Medium High

Medium

Reasonably Low

Low

Very Low

Unseasoned:

S1

S2

S3

S4

S5

S6

S7

Seasoned:

SD1

SD2

SD3

SD4

SD5

SD6

SD7

SD8
Stress Grade
Structural
No. 1
Structural
No. 2
Structural
No. 3
Structural
No. 4
Structural
No. 5

Unseasoned:

F14

F11

F8

F7

F5

Seasoned:

F14

F11

F8

F7

F5
Density per Standard
Seasoned:

Unseasoned:
Joint Group
Very High

High

Reasonably High

Medium

Low

Very Low

Unseasoned:

J1

J2

J3

J4

J5

J6

Seasoned:

JD1

JD2

JD3

JD4

JD5

JD6
Colour
White, yellow, pale straw to light brown
Pink to pink brown
Light to dark red
Brown, chocolate, mottled or streaky
Mechanical Properties
| | |
| --- | --- |
| Modulus of Rupture - Unseasoned: | |
| Modulus of Rupture - Seasoned: | |
| Modulus of Elasticity - Unseasoned: | |
| Modulus of Elasticity - Seasoned: | |
| Maximum Crushing Strength - Unseasoned: | |
| Maximum Crushing Strength - Seasoned: | |
| Impact - Unseasoned: | |
| Impact - Seasoned: | |
| Toughness - Unseasoned: | |
| Toughness - Seasoned: | |
| Hardness - Unseasoned: | |
| Hardness - Seasoned: | |
Durability
| | | | | |
| --- | --- | --- | --- | --- |
| | Low | Moderate | Reasonably High | High |
| | (0 - 5 yrs) | (5 - 15 yrs) | (15 - 25 yrs) | (more than 25 yrs) |
| In-Ground: | | | | |
| | (0 - 7 yrs) | (7 - 15 yrs) | (15 - 40 yrs) | (More than 40 yrs) |
| Above ground: | | | | |
| | (0 - 20 yrs, usually < 5) | (21 - 40 yrs) | (41 - 64 yrs) | (More than 60 yrs) |
| Marine Borer Resistance: | | | | |
| | |
| --- | --- |
| Lyctid Borer Susceptibility: | Susceptible |
| Lyctid Borer Susceptibility - Other: | |
| Termite Resistance: | Resistant |
Fire Properties
| | |
| --- | --- |
| Critical Radiance Flux - Lower: | |
| Critical Radiance Flux - Higher: | |
| Smoke Development Rate: | |
1 - non-combustible
2 - reasonably non-combustible
3 - slightly combustible
4 - combustible

Fire Properties Group
Number:
| | |
| --- | --- |
| Average Specific Extinction Area: | |
| Bushfire Resistance: | BAL 12.5 and 19 – All AS3959 required applications |
Timber portal frames are one of the most favoured structural applications for commercial and industrial buildings whose functions necessitate long spans and open interiors. As a material choice, timber offers designers simplicity, speed and economy in fabrication and erection.
Timber portal frames offer a strong, sound and superior structure. Structural action is achieved through rigid connections between column and rafter at the knees, and between the individual rafter members at the ridge. These rigid joints are generally constructed using nailed plywood gussets and on occasion, with steel gussets.
From material selection to finishing, this application guide provides a comprehensive overview of the process of using timber in the specification, fabrication and erection of portal frame structures.
Framed timber buildings, of post and beam or stud and joist construction, resist lateral loads (wind, earthquake or impact) by using rigid frames (portals), braced frames (trusses and cross-bracing) or structural sheathing elements (diaphragms).
Diaphragms are an efficient structural solution to resist lateral forces. The sheeting materials that are generally used as lining or cladding can usually be upgraded to resist shear loads, easily and economically. The framing then performs dual functions, resisting both horizontal and vertical loads.
In cases where diaphragms comprise structural sheathing, additional design efficiencies can be incorporated to resist loads normal to walls, floor and roofs using the composite stressed skin action developed between the sheathing and the timber frame.
The advantages of timber shear walls and diaphragms include:
architectural design freedom (curves, cantilevers, clear spans)
lightweight construction
high impact load resistance
resilience (no brittle cracks)
fast conventional construction
In this section you'll find information about the design and construction details of timber framed diaphragms (both horizontal and vertical) used in domestic, low rise commercial and industrial buildings.
Framing design for dead loads, or dead and live loads acting normal to the framing are covered in AS 1720.1 Timber Structures and AS 1684 Residential timber-framed construction. To develop efficient diaphragm action, some adjustments, particularly connection details, are usually required.
Information about diaphragm materials and systems is included, however the majority of the design and construction details provided herein are for structural plywood diaphragms for which documented design information is available.
Timber pole construction is typically utilised to provide support for gravity loads and resistance against lateral forces. The natural appeal of timber ensures that its role is not purely structural however, with timber poles complimenting architectural designs aimed at harmonisation with the natural environment. The small number of footings required in pole frame construction also ensures minimal disturbances to the site.
With a double bearer system, poles can be spaced further apart than is usual, creating a more spacious building interior, that allows greater interior design flexibility. While poles are usually placed in a grid like system this is not compulsory and the flexibility of the application means the system can cope with a wide variety of designs, enabling designers to take full advantage of beautiful outlooks.
This article provides a comprehensive overview of the process involved in specifying, designing and constructing a solid timber pole construction.