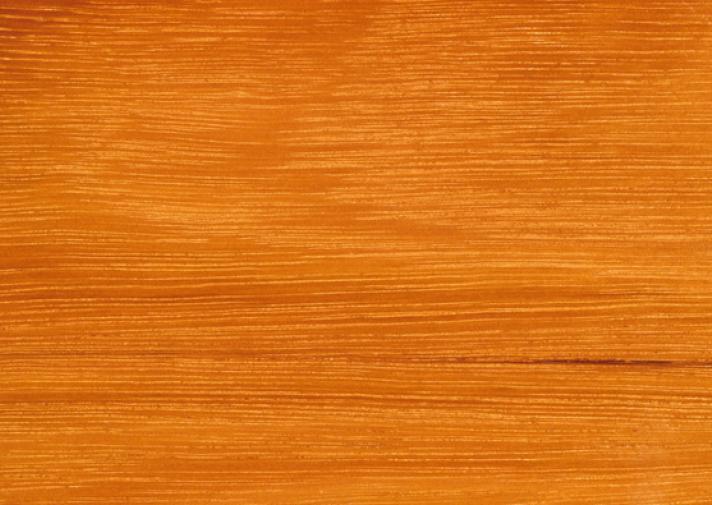 Ironbark, Grey
White Ironbark, Eucalyptus drepanophylla, Eucalyptus siderophloia, Eucalyptus decepta
Grey ironbark is a premium native Australian hardwood with a wide range of applications from industrial construction to house framing, flooring and sporting goods.
Grey ironbark is a premium native hardwood that has been well regarded as a high quality timber in Australia throughout human history. Indigenous Australians use it to make spear throwers and boil its bark for treating sores.
It is a particularly hard, strong and durable timber, with a broad range of applications, due to its resistance to lyctid borers and termites.
The grey ironbark is a medium sized tree of 30 to 50m with a stem diameter of 1.5m. The bark is hard, coarse, with deep furrows and ridges, ranging from dark brown to black in colour and grows even on the small branches.
E. drepanophylla is found from northern New South Wales to Bundaberg, Queensland. It is also found in scattered patches as far north as the Atherton Tableland. E. paniculata is found in New South Wales only from Bega to Coffs Harbour.
A very heavy timber, at 1120 kilograms per cubic metre, grey ironbark is dense and can be difficult to work. Dressed surfaces take on a steely sheen.
The timber's appearance ranges from reddish to dark brown heartwood. The sapwood is lighter in colour and is 20mm thick on average. Grain is usually tight and straight and no distinctive figure is encountered.
Both sawn and round grey ironbark timber have a wide range of applications. Engineering uses include railway sleepers, construction, poles and cross-arms, and bridge construction. Unseasoned timber is used in house framing, while dressed timber can be employed for both internal and external use. It has also been used in boat, coach, vehicle and carriage building and to create sporting goods.
Appearance
Grey ironbark sapwood is almost white, making it highly distinct from the heartwood, that ranges from light grey or light chocolate with occasional darker reds and browns. The texture is moderately coarse and even, and the grain usually straight, and only occasionally interlocked. Grey Ironbark may have regional variations in colour, with some having black narrow to broad streaks running through the timber.
Common Applications
Due to its class 1 strength and durability ratings, grey ironbark is commonly used in engineering applications as a sawn and round timber. It can be specified for wharf and bridge construction, railway sleepers, cross arms, poles, piles and mining timbers.
The unseasoned timber is excellent for general house framing, while seasoned and dressed grey ironbark timber is used for cladding, internal and external flooring, linings and joinery. It is also ideal for fencing, landscaping and retaining walls.
The timber's versatility extends to boat building (keel and framing components, planking), including reputed use in the hulls of early ice-breaker ships. Coach, vehicle and carriage building, agricultural machinery, mallet heads, mauls and bearings, sporting goods (croquet mallets, parallel bars) and bowling ninepins have all been made from grey ironbark.
Common Form
Sawn
Workability
Grey ironbark has been employed for decorative purposes such as in outdoor furniture, turning and joinery, although its density makes it hard to work in applications requiring fine detail.
It is slow drying and should be handled carefully to avoid surface checking.
Origin of Timber
Readily Available
Availability - Further Information
Grey Ironbark is common to coastal regions of NSW and in southern Queensland. E paniculata is the most common commercial species of Ironbark timber. It is not generally available in a range of sizes, but can be supplied to order. Large sizes in particular are commonly ordered for structural uses, so it is more readily available in this form
Shrinkage
| | | | | | |
| --- | --- | --- | --- | --- | --- |
| | Very Low | Low | Medium | High | Very High |
| | | | | | |
| Tangential : | | | | | |
| Radial: | | | | | |
| Unit Movement Tangential: | | | | | |
| Unit Movement Radial: | | | | | |
Strength Group
Very High

High

Reasonably High

Medium High

Medium

Reasonably Low

Low

Very Low

Unseasoned:

S1

S2

S3

S4

S5

S6

S7

Seasoned:

SD1

SD2

SD3

SD4

SD5

SD6

SD7

SD8
Stress Grade
Structural
No. 1
Structural
No. 2
Structural
No. 3
Structural
No. 4
Structural
No. 5

Unseasoned:

F22

F22

F17

F14

F11

Seasoned:

F34

F34

F27

F22

F17
Density per Standard
Seasoned:

Unseasoned:
Joint Group
Very High

High

Reasonably High

Medium

Low

Very Low

Unseasoned:

J1

J2

J3

J4

J5

J6

Seasoned:

JD1

JD2

JD3

JD4

JD5

JD6
Colour
White, yellow, pale straw to light brown
Pink to pink brown
Light to dark red
Brown, chocolate, mottled or streaky
Mechanical Properties
| | |
| --- | --- |
| Modulus of Rupture - Unseasoned: | |
| Modulus of Rupture - Seasoned: | |
| Modulus of Elasticity - Unseasoned: | |
| Modulus of Elasticity - Seasoned: | |
| Maximum Crushing Strength - Unseasoned: | |
| Maximum Crushing Strength - Seasoned: | |
| Impact - Unseasoned: | |
| Impact - Seasoned: | |
| Toughness - Unseasoned: | |
| Toughness - Seasoned: | |
| Hardness - Unseasoned: | |
| Hardness - Seasoned: | |
Durability
| | | | | |
| --- | --- | --- | --- | --- |
| | Low | Moderate | Reasonably High | High |
| | (0 - 5 yrs) | (5 - 15 yrs) | (15 - 25 yrs) | (more than 25 yrs) |
| In-Ground: | | | | |
| | (0 - 7 yrs) | (7 - 15 yrs) | (15 - 40 yrs) | (More than 40 yrs) |
| Above ground: | | | | |
| | (0 - 20 yrs, usually < 5) | (21 - 40 yrs) | (41 - 64 yrs) | (More than 60 yrs) |
| Marine Borer Resistance: | | | | |
| | |
| --- | --- |
| Lyctid Borer Susceptibility: | Not Susceptible |
| Lyctid Borer Susceptibility - Other: | |
| Termite Resistance: | Resistant |
Fire Properties
| | | | | | | | | | | | |
| --- | --- | --- | --- | --- | --- | --- | --- | --- | --- | --- | --- |
| | 0 | 1 | 2 | 3 | 4 | 5 | 6 | 7 | 8 | 9 | 10 |
| EFH Spread-of-Flame Index: | | | | | | | | | | | |
| EFH Smoke-Developed Index: | | | | | | | | | | | |
| | |
| --- | --- |
| Critical Radiance Flux - Lower: | |
| Critical Radiance Flux - Higher: | |
| Smoke Development Rate: | |
1 - non-combustible
2 - reasonably non-combustible
3 - slightly combustible
4 - combustible

Fire Properties Group
Number:
| | |
| --- | --- |
| Average Specific Extinction Area: | |
| Bushfire Resistance: | BAL 12.5 and 19 – All AS3959 required applications |