Studio Puisto believe that constructing in a sustainable manner pays off. Ecological, economical and social ambitions come together in their projects – without compromising on a beautiful and functional end result. Their happy customers and partners, as well as international success in competitions, speak loudly of their expertise.
Projects on Woodsolutions
Grid View
List View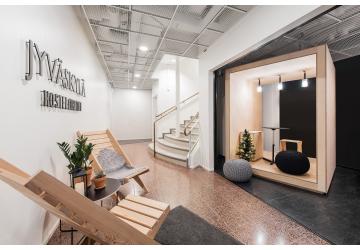 Hostel Jyväskylä
Offering a new lease of life to a 1953 office building, Hostel Jyväskylä is located in the heart of Jyväskylä's pedestrian precinct.
View this Case Study