Design Hub started out 17 years ago from a small garage with David and his brother Mark.Since our establishment back in 2000, we have lent our artistic and architectural talents to a long list of satisfied customers. In that time, we have earned a virtually unrivalled reputation for transforming innovative designs into reality.
Projects on Woodsolutions
Grid View
List View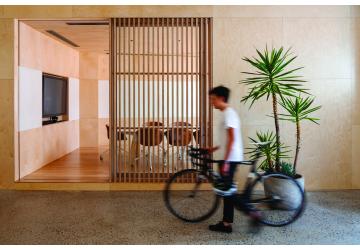 Hayball Architecture Studio Fitout
Designed as a prototype workspace, the refurbishment of Hayball's Sydney architecture studio stimulates imagination, creativity and collaboration.
View this Case Study