Electrolight is a design studio dedicated to making a difference through light.
We believe that light has the power to change lives. Regulating our bodies, fueling our emotions and inspiring our soul. We are intrinsically fascinated by the way in which we see and experience the world around us. Central to that is vision – and by definition – light.
Projects on Woodsolutions
Grid View
List View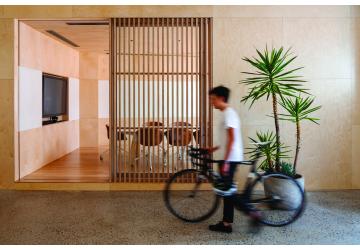 Hayball Architecture Studio Fitout
Designed as a prototype workspace, the refurbishment of Hayball's Sydney architecture studio stimulates imagination, creativity and collaboration.
View this Case Study