A best practice guide for Australian buildings offering advice, design methodologies and details for typical building types.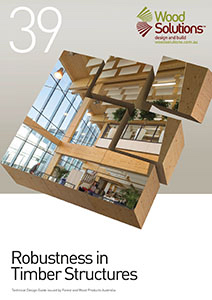 This Guide has been written by specialists to give background on the subject of structural robustness and provides practical advice to building designers on how this new requirement can be met. The Guide covers all structural materials, with a particular focus on timber.
CAD Files
Details of figures in this Guide in Revit, CAD and Archicad formats are available for download as zipped archives.