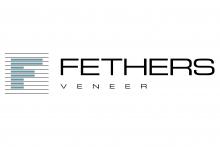 George Fethers & Co.
Architectural Timber Veneer and Engineered Flooring
Fethers stocks and promotes a broad range of imported and local timber veneers and engineered flooring. We drive demand through carefully architectural marketing with an emphasis on brand development. Once specified we track our specifications through the tendering process and by being aware of the project progress, we can ensure good results. We can coordinate material supply to ensure that multiple subcontractors receive matching material even if they are located across the country. Sometimes we supply veneer from a specific log to Asia for the fabrication of furniture which is used in a fit-out in Australia and must match wall panelling that has been locally fabricated from the balance of the same log which also matches the engineered flooring we supply.
705 Lorimer Street Port Melbourne VIC 3207