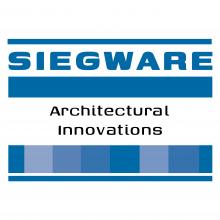 Siegware
Suppliers of construction products, including timber connectors and low VOC finishes
An established supplier business of architectural innovations, Siegware brings you the latest products from manufacturers in Europe and around the world, including construction and consumable products, such as connectors for engineered (including glue-lam) and sawn timber beams, CLT connectors, low VOC timber finishes, products for low energy builds, tapes & membranes, wall ventilators, silicones, window and door hardware, and more.
Siegware has solutions for your most complex projects, and we are partnered with select world leading companies. This enables us to hold large quantities of stock in Australia which means that your order will be ready to be dispatched to you in the shortest time possible.
Through knowledgeable support, technical expertise, and extensive stock holding, Siegware provides a unique service to our customers.
Siegware supplies Australia and New Zealand with proven Architectural Innovations.
For all your enquiries, please contact Siegware on 03 5368 1181 or visit www.siegware.com.au
53 Haddon Drive Ballan - VIC - 3342
Business Type
Retail
Wholesale/Trade sales
Service Categories
Building construction
Timber building products
Timber connections
Services
Siegware An established supplier business of architectural innovations, Siegware brings you the latest products from manufacturers in Europe and around the world, including construction and consumable products, such as connectors for engineered (including glue-lam) and sawn timber beams, CLT connectors, low VOC timber finishes, products for low energy builds, tapes & membranes, wall ventilators, silicones, window and door hardware, and more. Siegware has solutions for your most complex projects, and we are partnered with select world leading companies. This enables us to hold large quantities of stock in Australia which means that your order will be ready to be dispatched to you in the shortest time possible. Through knowledgeable support, technical expertise, and extensive stock holding, Siegware provides a unique service to our customers. Siegware supplies Australia and New Zealand with proven Architectural Innovations. For all your enquiries, please contact Siegware on 03 5368 1181 or visit www.siegware.com.au